You can request prescriptions in exceptional situations (e.g. permanent prescriptions for chronically ill children). 
All requested recipes are available two working days after request at the earliest! It is best to request this by email (please pay attention to the location): 
rezepte-freising@praxis-kinderlachen.de
The easiest way! You will even be reminded of the upcoming appointment by SMS and email! 
-DOC LIB-
You know how it works: whenever there is a emergency, the practice of your pediatrician is closed. Please check here 'Saturday Consultation Hours' to see if a Saturday consultation is currently available.
Here we have listed the emergency numbers that are important for you. You can also print the file as an 'Emergency Card' and place it somewhere easily visible.
All parents should take part in 'First Aid' or other Emergency-Courses. You can find someone online or have a look at our Courses!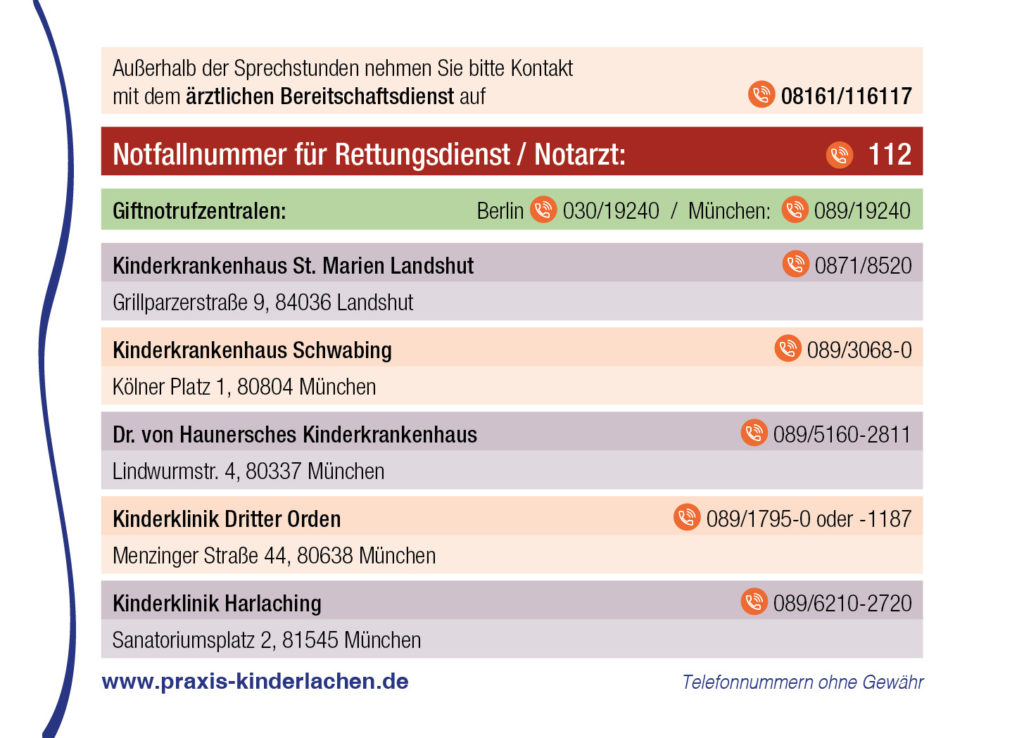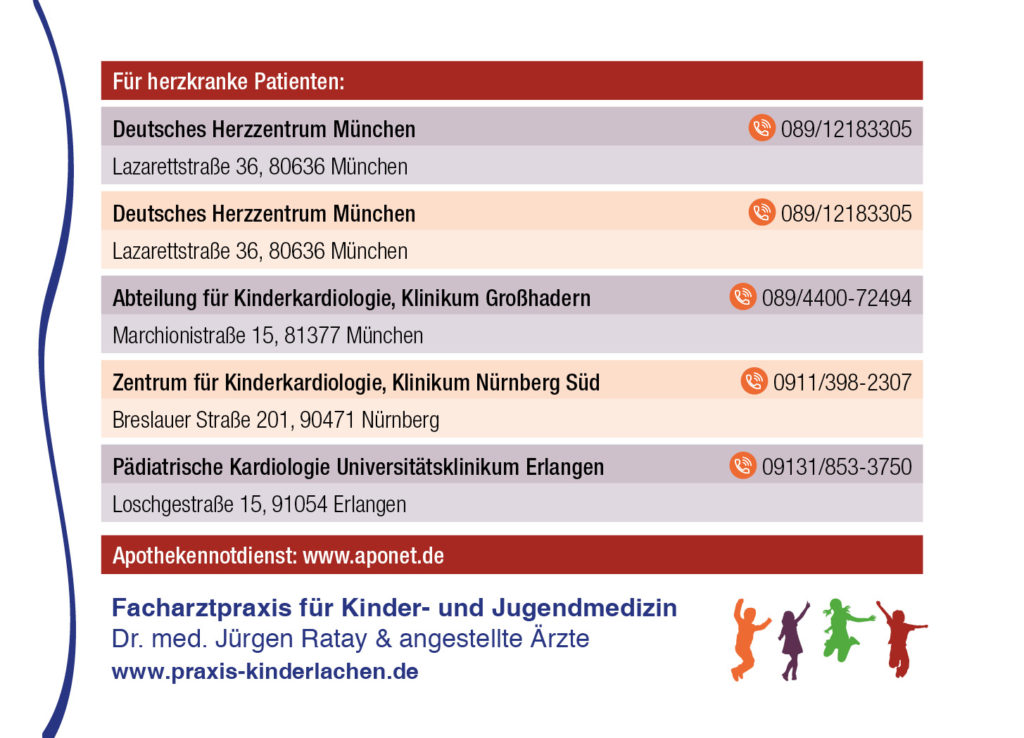 Our
Contact Us Today
Nullam semper eros ultrices quaam ornaafre lacdinia Donec ante urna pulvinar id orci vitae con
sectetur tris tique erat Nunc ullamfcorper toartor sit ameft cursuas venenatis.